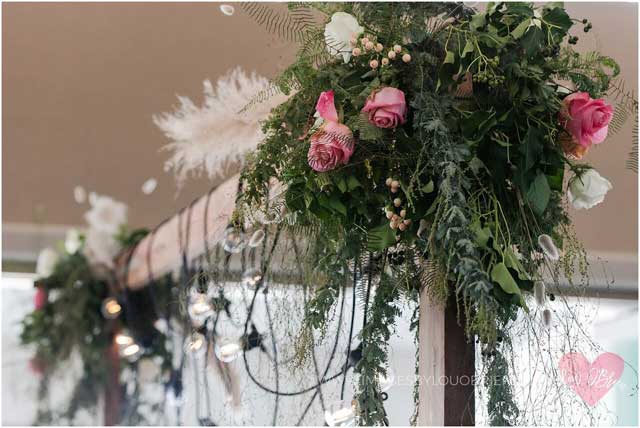 Ordering, Deposits and Confirmation
 Tentative bookings:
Please note our minimum hire charge is only $75.00 for small orders, and $500.00 for large orders.
All tentative bookings will be held for a period of 30 days.
After this time, the date will not be held. Extensions will be granted when required.
Confirmation of booking:
All orders will be confirmed once the deposit has been paid and the event order has been signed and returned.
If the amount on your invoice is over $350, then a deposit of $350 will still be required. If the amount is under $350, then a 50% deposit of the full amount will be required.
Payment plan options are available. Please speak with one of our team members if you require this option.
By paying the deposit for your event, the client agrees that once paid, the amount paid is NON REFUNDABLE.
Once the payment has been received and cleared, only then will the order be deemed as confirmed. Upon which the availability of items and prices of the items and setup costs are guaranteed.
Any events that are booked (2 weeks out) from their event date, and availability has been confirmed, then the total invoiced amount must be paid in full and cleared within 48 hours from receiving your quote or invoice. 
All payments can be paid by direct deposit, cash or credit (fees of 2.5% apply for credit card payments).
Dry Hire Conditions: (a) the return of any goods being provided are to be returned during ordinary Blush Weddings and Events business hours ; (b) the Customer is to have all items returned in the condition to which they were collected. If the items are not returned in the condition to which they were collected, the Hirer will incur further charges payable for time spent or overtime spent fixing or replacing the item, at the rate that Blush Weddings and Events have in place. If the items are broken or damaged the Hirer must pay the amount agreed upon from Blush Weddings and Events for full replacement of the item.
Final Payment
The final balance of the account is payable 14 days prior to the event and can be paid in the following ways: credit, direct deposit or cash.
Any late orders within 14 days of an event are welcome.
Once item availability has been confirmed, the total invoiced amount must be paid and cleared within 48 hours.
Failure to do so may, at the discretion of the Owner, result in a cancellation of the order.
Late Fees
The hire period is a 2 day period unless otherwise agreed upon by both the Owner and Hirer in writing.
By discretion of the Owner, if the goods are returned later than agreed then they will be charged 50% of the hire fee.
Security Deposits
Blush Weddings and Events require a Security Bond for all hires. To which the Hirer agrees to provide Blush Weddings and Events with the Hirer's current credit card, expiry date and any other information which may be necessary to debit the Hirer's credit card. Subsequent charges for loss, damage, repairs, extra time or other expenses will be debited from the Hirer's credit card and an invoice with a receipt issued. 
Customer collections from the warehouse require a current Australian Drivers Licence 
The Hirer agrees to pay any expenses incurred or loss suffered by the Owner as a result of a breach by the Hirer of its obligations pursuant to these Terms (including legal and debt recovery costs)
Variation and Cancellation
If through circumstances beyond the control of Blush Weddings and Events, Blush Weddings and Events is unable to provide goods, then Blush Weddings and Events may: (a) make changes to the goods provided that the end performance is not materially prejudiced; or (b) cancel any order (even if it has already been accepted) by notice in writing. 
The Hirer may cancel an order but will forfeit all booking deposits. For orders cancelled less than seven days prior to the event, the balance of the invoiced fee is due in full. For orders placed on the account and cancelled more than 7 days prior to the delivery, a charge of 50% of the hire fee will be payable. For account orders cancelled less than 7 days prior to delivery the total invoiced fee is payable in full.
Damage and Loss
The Hirer is responsible for all losses or damages to any of the items arising during the hire period.
The Hirer agrees to pay full replacement costs for any items that are lost or are considered solely by the Owner as being irreparably damaged.
Hire items including, but not limited to, linen that are returned with stains including, but not limited to, candle wax, mud, mould, rust, graffiti and/or heavy food or beverage stains that are unable to be restored to a clean condition via ordinary laundering procedures, and are required to have expert cleaning (i.e. dry cleaning), that cost will be charged to the Hirer at the appropriate rate plus service charges.
Any items that are returned with any breakages, cracks, chips, burns, holes, tears, or permanent stains will be charged at full replacement costs.
Replacement costs will be invoiced to the hirer and payment is due by the hirer to Wedding and Event Décor Hire within 30 days.
Other Important Information
*Showroom Appointment and Site Visits
All Hirers receive a complimentary showroom visit at our warehouse address as per our websites address.
If you require a 2nd showroom appointment a fee of $50 will be required and added to your final invoice amount.
If in the event your showroom needs to be cancelled due to unforeseen events, your stylist/coordinator must be notified 24 hours prior if booked on a Saturday, or 12 hours if on a Tuesday – Friday. There are no appointments available on Sundays and Mondays as we are closed, if these are the only days you can meet with your stylist/coordinator, then a fee of $50 will be charged.
A rescheduled appointment must be agreed upon with your stylist/coordinator within a reasonable time frame that suits both the Hirer and your stylist/coordinator.
A complimentary site visit will only be offered if both a ceremony and reception are booked through Blush Weddings and Events.
Any other site visits will require a $50 fee.
If you are booking your ceremony only through Blush Weddings and Events you will be required to send (a) satellite image of your chosen location from Google Maps with the exact location of your event circled and notes and instructions for entry, (b) a floor plan of item placement.
Delivery, setup and Pack Down
Due to the uniqueness of each event, Blush Weddings and Events have to take a few things into consideration. 
1. Your events location and accessibility
2. Travel time required
3. Staff Hire for Delivery, Setup and Pack Down and Weekend Rates
4. Event setup and pack down time frames (extra staff may be required)
5. Possible truck hire for larger events
6. The rigging of draping and lighting requirements
7. Floristry installation if required
8. Higher rates for Pack Downs and Weekend Rates
9. Unforeseen weather conditions
Blush Weddings and Events try their hardest to keep costs to a minimum and do not put a profit on any of the above. However, we do have to take all these things into consideration when preparing your quote. You're friendly stylist/coordinator will be more than happy to break down the costs of your delivery, setup and pack down if absolutely necessary. 
Images and Promotional Use
The owner has ownership of all images.
These are not to be reproduced without the permission of the Owner.
The owner may use any photographs taken by Blush Weddings and Events or your chosen Photographer who takes photos of our hire items set up for events for promotional use on their website, Facebook and blog.
Any blog or magazine submissions of events where items from Blush Weddings and Events have been used, we ask that you ask that you notify us before any submission please and credit any images.
Blush Weddings and Events will respectfully reciprocate this gesture to all other vendors if they are to submit a wedding or event to any such wedding and event blog or magazine.
The Hirer hereby unconditionally accepts the above terms and conditions and acknowledges that its acceptance is a condition upon paying the deposit and taking possession of any hire items, or service provided, from the Owner.
We thank you for your business and look forward to creating your special day.